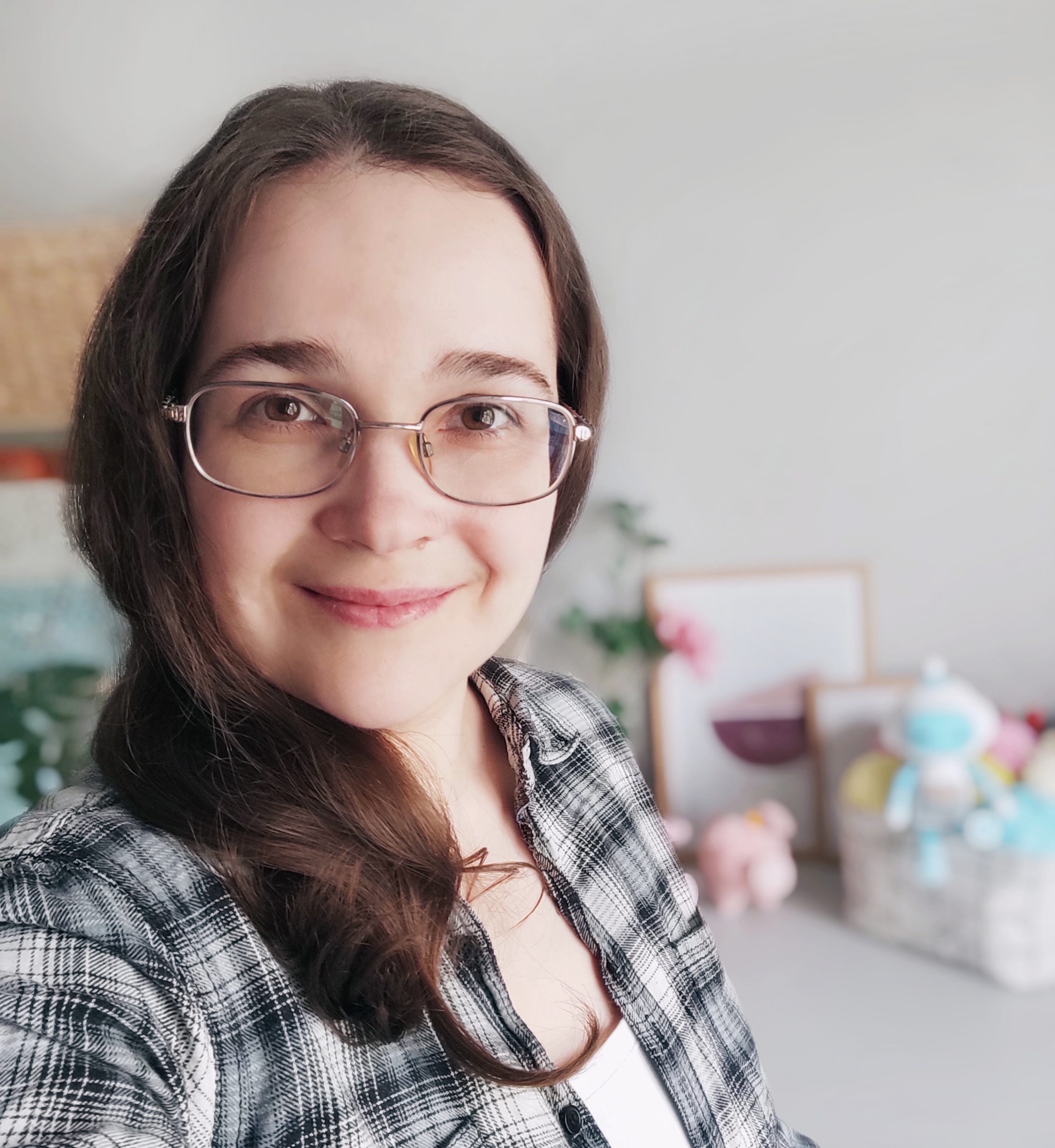 Hello!
I'm Tatiana, a crochet amigurumi designer, creator and author of the Planet Piu designs. Also I'm a wife and mom of two very active girls. We are from Ukraine and now live in Germany. We love the sea, fun and creativity.
It so happened that I changed several professions in my life. I'm a psychologist, culturologist, road engineer and a bit of a computer specialist. Now creating amigurumi is my main job and I'm so delighted with it!
I've been crocheting and knitting since childhood, but my amigurumi way started only a few years ago in 2013, when I didn't know anything about amigurumi yet. One day I saw a crochet toy in a book, and everything was changed at that moment. This new hobby has opened so many possibilities for imagination! Soon I realized I could crochet any character and even create the whole amigurumi world and give life to any toy image from my head with the help of yarn and hook. This is a real magic…
Since then, amigurumi designing has become an important part of my life. Now I create my own amigurumi toy patterns – premium and free, and share the atmosphere of their creation in my socials and here in my blog. I'm very happy that I can combine everything I love in my work: creating new things, crocheting, photographing and meeting so many wonderful people around the world!
Thanks for stopping by!
See the new Planet Piu creations, amigurumi processes and photos also in my social media